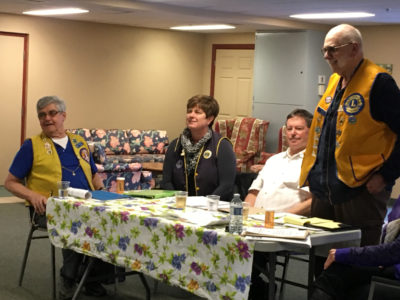 The Fonthill Lions Club officially launched our new community initiative 'Message in a Bottle' on Thursday March 16th at the Lookout Ridge Retirement Home. A large gathering of Lookout Ridge residents attended the program presentation made my Lions Ric Gretzinger, Jake Dilts, Al Crowe and Cathy Berkhout-Bosse. They demonstrated their support by volunteering to organize a work party to assist our Club to assemble the Message in a Bottle Kits.
The Lions Message in a Bottle project is a simple idea designed to encourage people to keep their personal and medical information on a standard form and in a common location – the fridge. By informing whether a person is on special medication or whether they have allergies, it is a potential lifesaver and provides peace of mind to users, their families and friends. At a minimum it will save the First Responders valuable time identifying a person and their emergency contacts.
The kit comprises of a bottle, a form and two stickers. The system is simple and the instructions are easy to follow.
Complete the details on the form.
Put the completed form in the bottle and place it in the door compartment of your fridge.
Place one of the special Green Cross Emergency stickers on the inside of your front door and the other one on the door of the fridge.
Emergency responders will be alerted that medical information is located in the fridge.
The members of the Fonthill Lions Club will be distributing Message in a Bottle Kits free of charge as a community service and will be taking on all the costs associated with promoting the program here in our local community.
All Emergency Services have been made aware of the project. When they respond to a call their attention will be drawn to the sticker at the front door, informing them that medical information is available in a bottle located in the fridge. The bottle can be transported with the patient to the hospital to aid first treatment in the emergency unit.
For additional information about Message in a Bottle please contact Lion Jake Dilts at (905)892-8327 or Email: jaked@vaxxine.com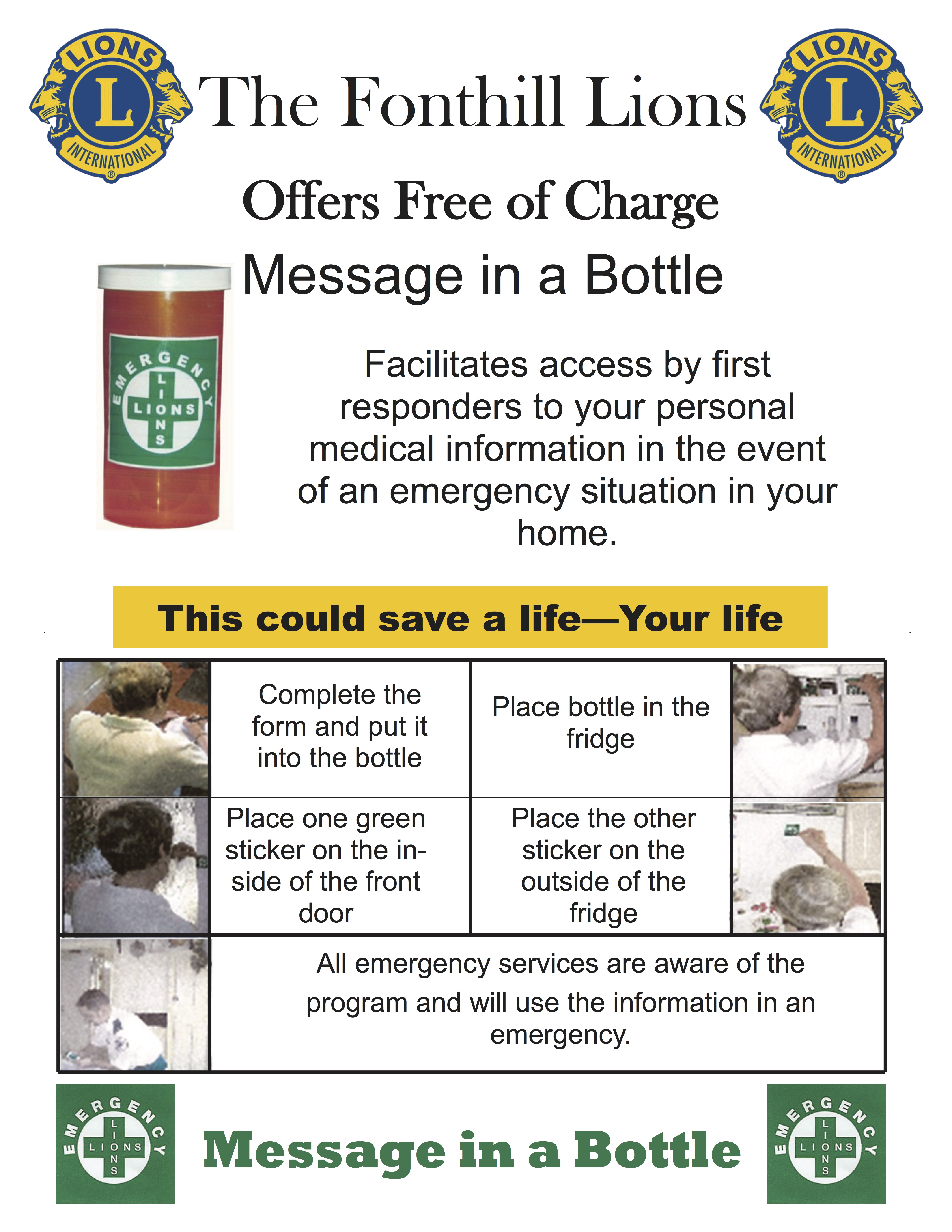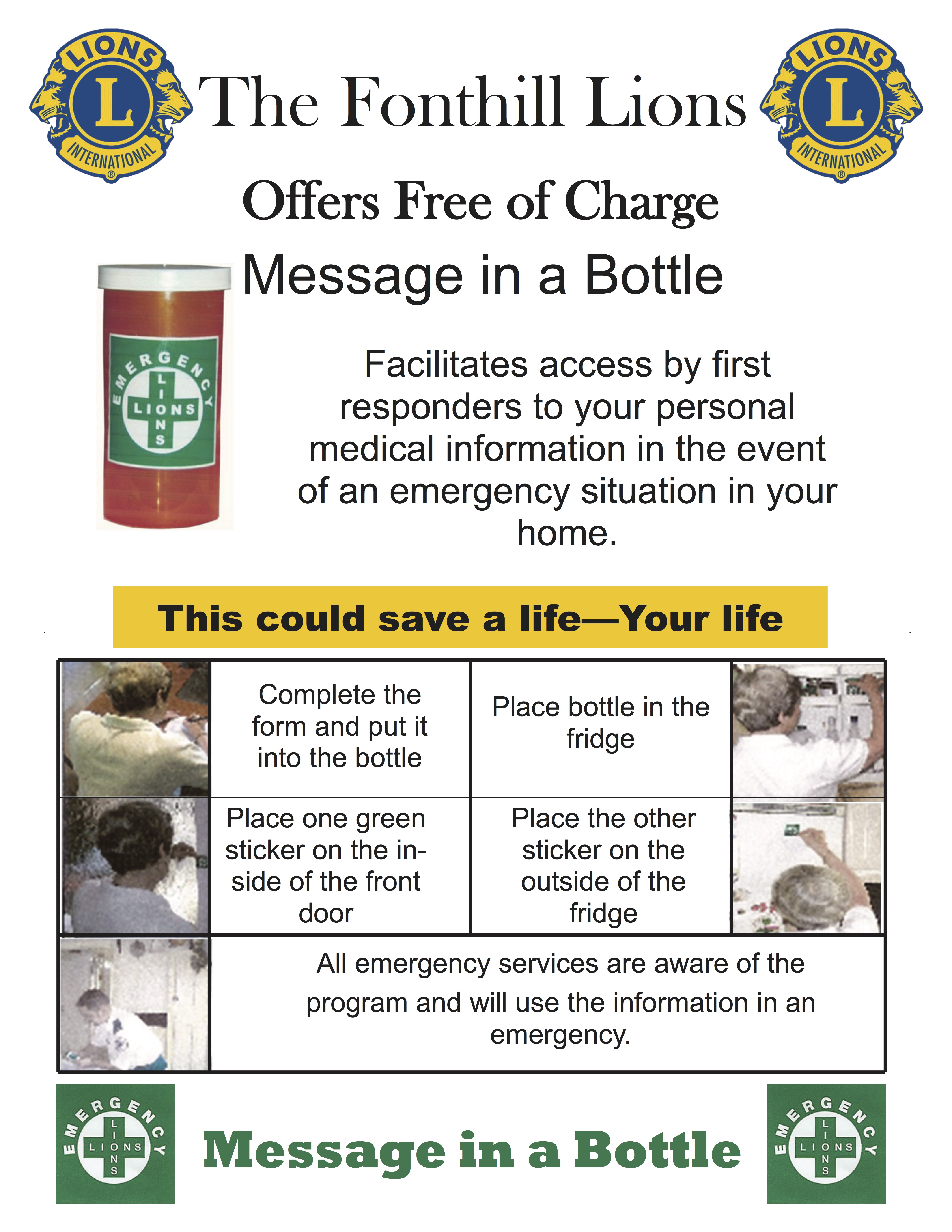 Save
Save